Description
Since 01 January 2021, new drone rules have been in force across Europe, which are governed by Regulations (EU) 2019/947 and 2019/945. They harmonize the requirements for drone flight in the individual member states. In this context, drone pilots must also acquire other licenses in categories A1/A3 or A2.
The EU Remote Pilot Certificate exam consists of 30 questions covering the topics of meteorology, UAS flight performance, and technical and operational mitigation of ground risks. To pass the exam, you must correctly answer at least 75% of the questions across all subject areas.
This is a face-to-face examination conducted on laptops using the latest examination software. Successfully passed exams are sent directly to the LBA for issuance of the remote pilot certificate.
The exam lasts 45 minutes. Including introduction, preparation and evaluations, you should allow approximately two hours. In order for the exam to take place, a minimum of 5 examinees is required. Group exams are also possible at your premises on request.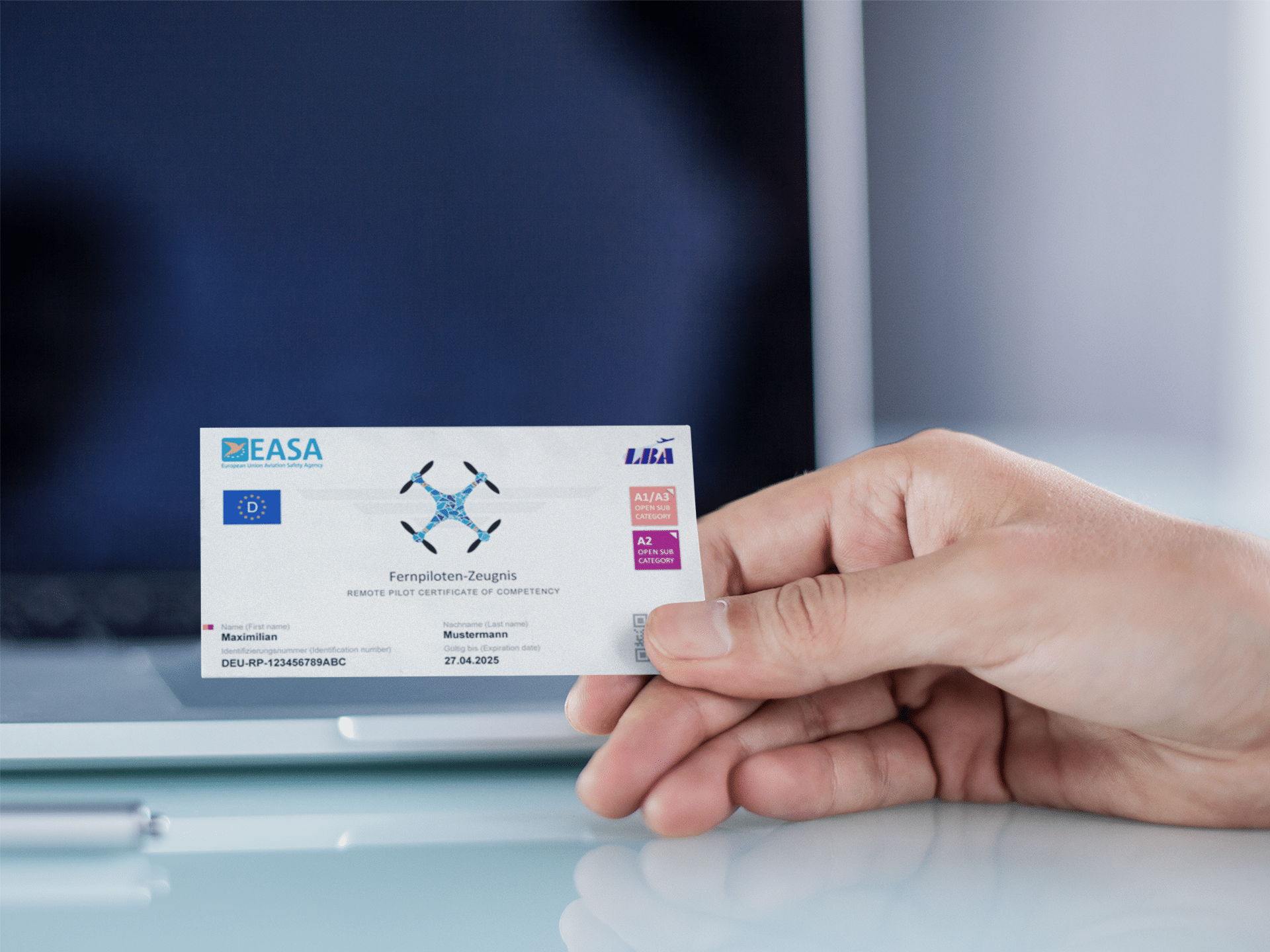 Contents at a glance
Meteorology (e.g. introduction, weather influences, wind, temperature, visibility, air density, weather forecasts)
UAS flight performance (including typical operating ranges, mass, balance, center of gravity location, influence of payloads, securing payloads, knowledge of battery/battery modes of operation, avoiding unsafe conditions,
Technical and operational mitigation of risks on the ground (including slow flight mode, estimation of distances, 1:1 rule).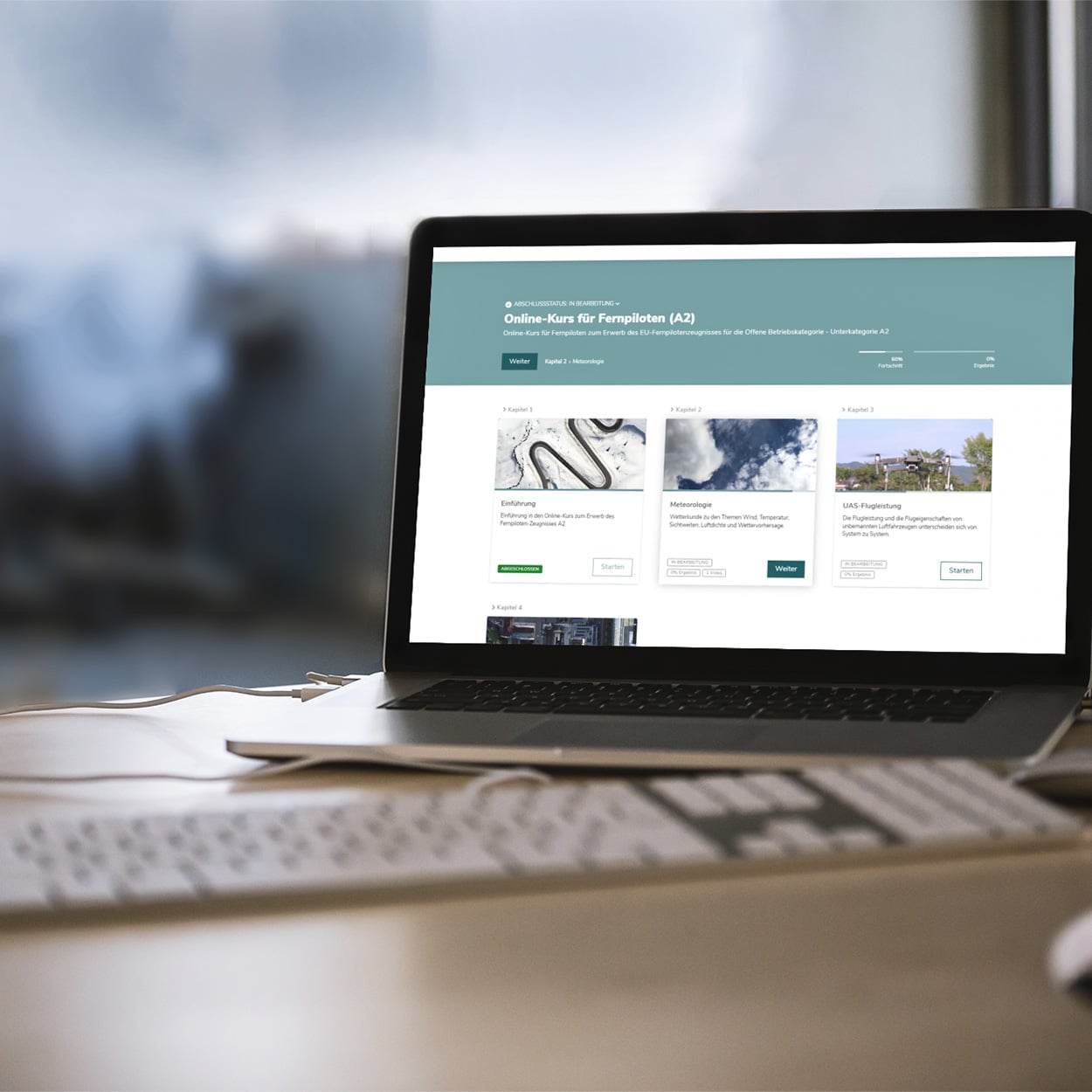 Condition for admission
EU Certificate of Competence for Remote Pilots (A1/A3)
Declaration of practical self-study according to UAS.OPEN.040 or proof of practical training at a PStF.
Minimum age 16 years (if you are a minor, you must have the written consent of the legal representatives (informally or alternatively on a form that you will receive from us).
Presentation of a valid proof of identity (identity card or passport)
EU Certificate of Competence for Remote Pilots (A1/A3)
Declaration of completion of a practical self-study course in accordance with UAS.OPEN.040 or presentation of corresponding evidence, e.g. certificate of completed practical training at a remote pilot test center (PStF)
All documents must be available on the day of the examination at the latest, otherwise we will unfortunately not be able to admit you to the examination.
About us
Droniq has been designated by the German Federal Office of Civil Aeronautics as a testing center for remote pilots in Germany (DE.PStF.035).
Our Aviation Consultants are trained flight instructors, drone and commercial pilots and have a comprehensive overview of the entire subject.